Crusaders Experienced Defense Prepares to Defend Kalaepohaku
Hang on for a minute...we're trying to find some more stories you might like.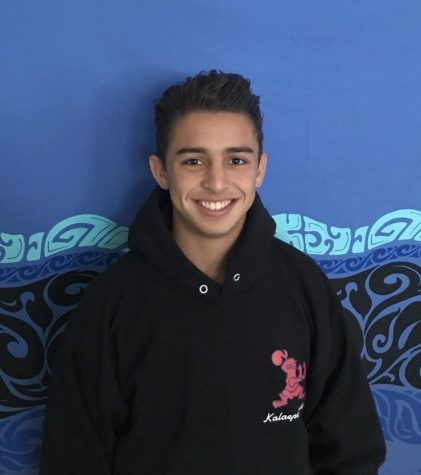 More stories from Chord Medeiros
After nine months of intense off-season training, the Crusaders are prepared to defend their 2016 Open Division crown. Even with the loss of now Alabama quarterback, Tua Tagovailoa, the Crusaders are ready to get back out there and silence the doubters. With seven returning starters from the defensive side of the ball, the Crusader defense is more than ready, and prepared to step up this year.
"Everyday we go out and work hard, we bust our tails off, and we get the job done," Crusaders senior defensive lineman Michael Malepeai said in a recent interview.
"
"Everyday we go out and work hard, we bust our tails off, and we get the job done""
— Michael Malepeai
The Crusaders are coming off of a 49-7 win against Waianae, holding them to 44 yards passing and negative 30 yards rushing. This Crusader defense is smothering opponent's offenses this season and is confident as ever. "Any offense that is on the field will never get free, there will always be somebody there," Malepeai said.
Most recently, the crusaders defeated Baldwin 61-0 in suffocating fashion. This defense is shaping out to be one of, if not the best, inthe entire state. Among the key returnees are Noa Purcell, Faatui Tuitele, Isaiah Tufaga, Kama Moore, Kai Kaneshiro, Michael Malapeai, Isaiah Feary, and Isaiah Taliulu. The Crusader defense held the Baldwin Bears to just 13 yards passing and 26 yards rushing. With these two highly one-sided wins to start off the season, high expectations are now built for these Crusaders. When asked about whether the team, and specifically the defense, can live up to those expectations, Malepeai said, "Expectations, we see it as monotone."
The Crusader defense is prepared to keep on smothering opponent's offenses, as they play their first league game of the season on September 1st, 7:30 pm, against the Kamehameha Warriors.