Senior Spotlight: Joshua Agua
The Sweet Life of Joshua Agua
A lot of emotions emerge as the class of 2020 prepares for their senior year. Many students are excited about the upcoming school year, especially Joshua Agua, a senior at this school. As the student of the month, Joshua continues to display the academic excellence and strong-willed character of a Saint Louis man. He is extremely hard working and kind as described by Mrs. Perez, a few of the many characteristics of an ideal student. Joshua's favorite subject is ROTC because he enjoys the "fun and working environment". During class, Joshua looks forward to the many laughs and fond memories he creates with his classmates as well as practicing drill in order to understand the value of discipline and leadership. He loves to stay active and so ROTC was a great fit for him especially because they perform physical training and play a variety of sports such as football, dodgeball, and ultimate frisbee. As an ROTC student, he intends to motivate others to become better citizens of America. However, Joshua is more than just a student he is also an athlete and a member of the Saint Louis football and paddling team. When asked what he enjoys most about sports Joshua replied saying "The team, it's another way to bond with friends and make life-long friendships. It all ties into the brotherhood. It helps me to stay active. I love going through a shared experience with the boys".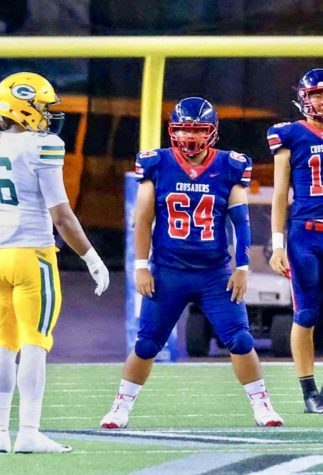 Joshua is a student-athlete and makes sure his "priorities are straight" before participating in fun activities such as sports. Many students struggle to balance schoolwork with extracurricular activities but Joshua's diligence is displayed in his ability to triumph in both academics and athletics. He does not procrastinate and gets all his school work done before practice with excellent time management. When asked "How are you able to balance school and sports?",  Joshua stated "I usually complete my assignments in class when the time is given but if not I finish it at home after dinner. I study at night and before classes so the information is fresh in my head". There are many components that go into being a great student-athlete and Joshua continues to exhibit those qualities every day in the classroom and on the field. 
There is so much more to life than education and sports. As a journalist, it was only fitting that I explore the "sweet" life of Joshua Agua beyond school affiliations. As a student and an athlete, he has an extremely busy schedule compacted with school work, studying, practices, and games which only leaves the weekends as his leisure time. Joshua spends his weekends with family and or friends because he enjoys the company of his loved ones. He particularly enjoys the water or beach-related activities such as fishing, swimming, and bodyboarding. Joshua explained the ocean as being his remedy and a great way for him to relax. In his free time, he watches a lot of movies because he finds stories interesting and is curious about how the movie unfolds.
Joshua is a great role model for many students and so I asked him to share a few words of wisdom for those of you reading this.
"
Be cool and stay in school. Work hard, play hard."
— Joshua Agua
About the Writer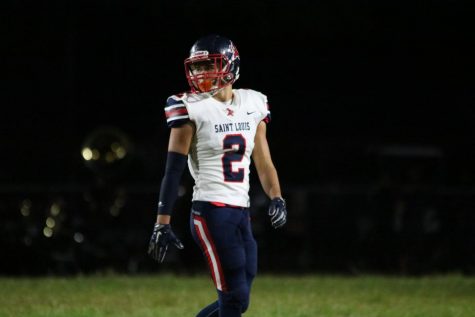 Brian Cox, Feature Editor
Aloha Crusaders!

I'm a senior at Saint Louis School and am a proud member of the Saint Louis Football Team, Volleyball Team, Life Team, and National...