Baseball Off-Season Grind
Hang on for a minute...we're trying to find some more stories you might like.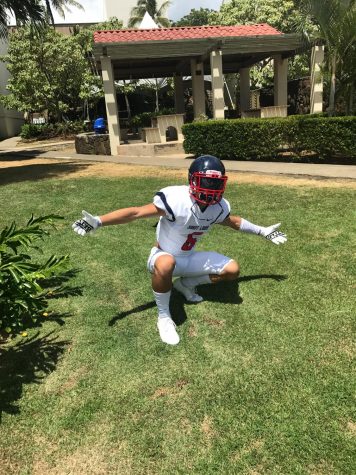 More stories from Kainalu Reyes-Hackney
Last season (2016-17), the Crusader Baseball Team finished the ILH season in dramatic fashion, beating Kamehameha for the ILH crown. However, the Crusaders fell short of their dreams of being state champions after being knocked out of the state tournament by Maui High School, the eventual HHSAA Champions. The Crusaders are looking to rebuild after losing a number of talented seniors to graduation. There is still hope for the team as they are working hard in the offseason to rebound after the bitter loss to Maui. They return several key players from last year, all of them very hungry to win. Senior pitcher, Kealohi Kanahele, is one of these players, and will help the Crusaders stay among the best in the state.
Although there are months to go before the start of the season, the Crusaders know that now is when all the preparation begins. "The offseason will help my arm and body stay in shape. It will make me stronger and increase my velocity" said the returning varsity pitcher Kealohi Kanahele. "We also need to train more than just arms, we do core and legs because that's where our power comes from. All this lifting will help me for the season." Kanahele isn't the only one working, many of the players have been playing in summer leagues and lifting to help prepare themselves for the upcoming season. The Crusaders seem to be in excellent shape for the season ahead, and are an to anxious to continue the winning tradition of Saint Louis Crusader baseball.
"We look pretty good this year but we have a lot of young guys. Our team last year was really good but hopefully we can get better day by day and improve," said Kanahele when asked about the outlook of this years team. The baseball schedule is yet to be announced, but expect a handful of talent and big plays by the Crusaders.