Crusader Prom Season in Full Swing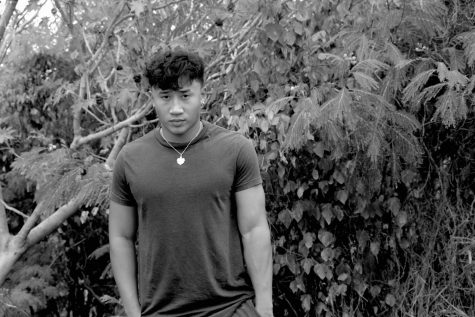 More stories from Nainoa Narciso
Prom season was in full swing this year for Saint Louis School's, Class of 2022. This year's Prom was powerful, electrifying, and pandemic-proof, after over two years of waiting due to Covid.
Senior Division Advisors, Mr. Ethan Oki, and Mrs. Kate Sowards shared their perspectives on this year's prom. "Classes 2020 and 2021 missed out on several important occasions, including Prom," explains Sowards.  "Therefore, it is extra special that these seniors will be able to enjoy [this event] collectively." After a two-year pandemic, everyone has been anxious to return to these landmark events.
The Senior Prom was a unique and memorable event this year. "We knew we had to go all out for our guys," states Oki. "The fall semester of 2021 was a difficult one for us, but we worked every day to ensure that no one canceled the senior prom," explains Oki. "To say that I was ecstatic is an understatement," The 2022 Prom had all the makings of a James Bond film: flashy, fast-paced, and packed with excitement.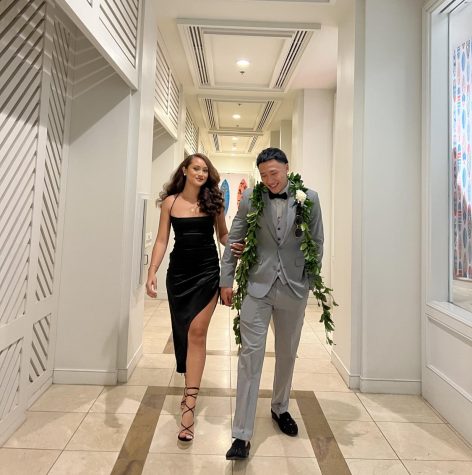 With a "Red Carpet Affair" theme, "We knew that our young guys would want to dress up and have an opportunity to display their own swag, drip, or whatever you want to call it." stated Oki. Those who attended the event didn't disappoint when it came to their "Red Carpet" appearance.  "We settled on the Four Seasons at Ko'olina," recalls Oki. High-class and fashionable? You betcha.
Many other students and participants engaged in the fun as well, including members of the Saint Louis faculty. Hunter Lee, a senior prom attendee, had the following to say about the event, "My date and I had a great time at the prom, and I'm sure many of my friends' dates had a great time as well," says Lee. "I think it was a very great night and one to remember after two years," notes Lee. Although prom is a wonderful occasion, there is one that stands out above the rest. A moment's actual worth can only be realized after it has been preserved in memory.
Leave a Comment