Kalamity on Kalaepōhaku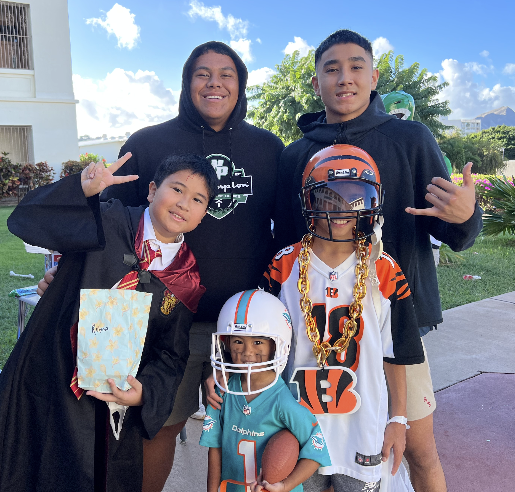 The Saint Louis School campus was recently "sucked into another dimension" with this year's Haunted House event. Spooky ghosts and clowns chase those who dared to walk through.
The slopes of Kalaepōhaku morphed into a haunted house spanning across campus and welcomed anyone with "a sense of adventure" and who wanted to come to have fun. The large haunted house spanned through more than one building, starting at the bottom of Bertram Hall up to the Plaza and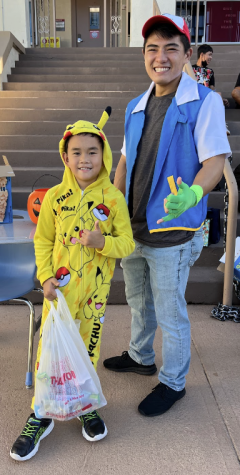 into Newell Hall then down to the attendance office.
"It was a good experience," notes junior Brennan Molina, "The scariest part of the haunted house was on the first floor of Bertram Hall."
Teuila 
Tauaese, one of the event coordinators, shared an overview of the haunted house experience. "The walk is about fifteen to twenty minutes long," explained Tauaese, "with the uphill walking adding to the scariness."  Tauaese added that the haunted house event was a festive way to raise funds for student activities.
Over thirty volunteers came to help set up and conduct the haunted house. Teachers and students were manning their stations ready to scare unsuspecting victims.  Prince Seiuli, a junior who helped with the haunted house, noted that "Scaring people was fun. The screams and reactions were probably the best part.". 
The event provided an opportunity for both students and guests to celebrate the Halloween season!