Principal's Newsletter October 2017

October 30, 2017
Aloha Saint Louis Parents/Guardians,
On October 2, we joined other Marianist institutions across the world to celebrate the bicentennial of the formation of the Society of Mary. For 200 years, their religious leadership in various ministries has affected the world. With Mary as a model of faith we have learned to build community, form our faith lives, embrace excellence in education, serve others, reflect and act with justice and peace, and most importantly be conscientious in bringing Christ to the world.
In our first quarter of the school year, I have pondered how Saint Louis has been a part of the legacy of Blessed William Joseph Chaminade's vision. I think about the students, faculty, coaches, families, community leaders who have all been integral in sustaining a vibrant educational institution; one where young men have the ability to thrive. There are a multitude of opportunities to discover one's talents and passions. Under the guidance of teachers, coaches, mentors, and peers; students build relationships that foster deeper learning. On a couple occasions this year, I have spoken with parents of sons in their first year. They speak about the type of confidence they now see. Everyone's experience at Saint Louis will be unique. We hope to provide what you expect from the school and the Marianists.
As we continue through the year, along with our faculty and staff, I look forward to continuing to support your sons and families. May God bless you.
Memor et Fidelis,
Christopher Casupang '87 M.A., M.Ed.
Principal
---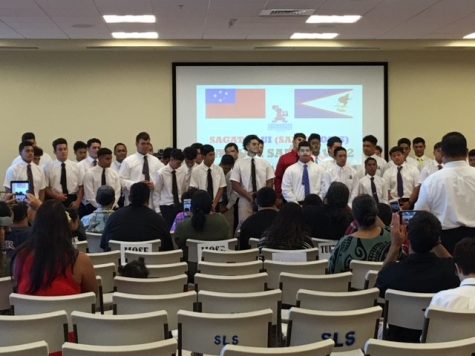 Students in Mr. Lulu's Samoan I and II present their Lotu Tamaiti Activity for their families.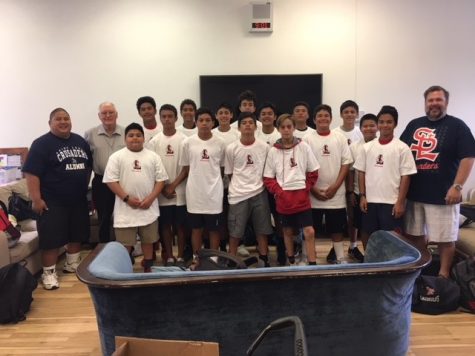 The Campus Ministry Department, Fr. Pat McDaid S.M., Fr. Allen DeLong S.M., and Mr. Simon, prepared these Middle School retreat leaders to lead the 6th Grade Retreats.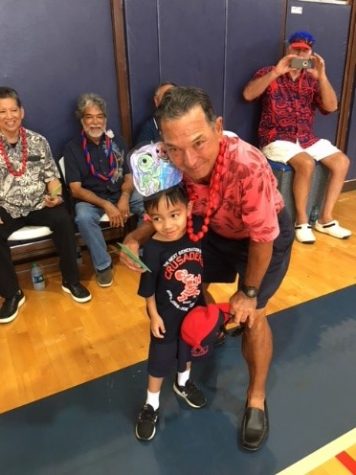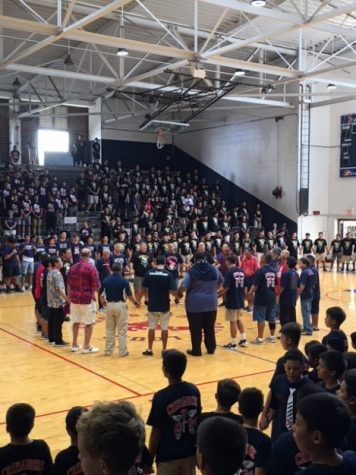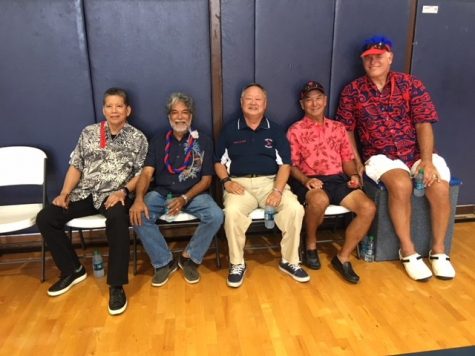 In a festive Homecoming Week, we focused on welcoming back alumni from the Class of '68. Here they gathered with the 20+ alumni who work at Saint Louis to sing the Alma Mater.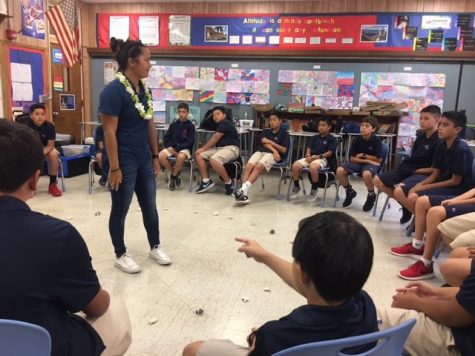 Ms. Shigeta's 6th Grade Hawaiian Studies class welcomed expert navigators to share their knowledge of voyaging.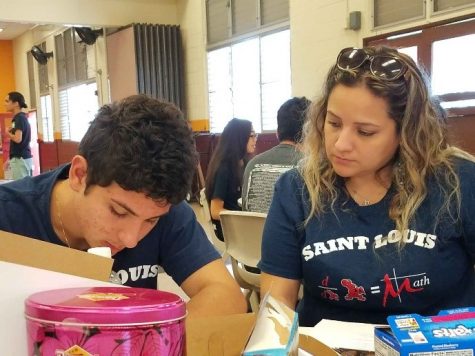 The High School Math Team is led by Ms. Abrew (pictured) and Mrs. Heaston. Recently, the team finished in the Top 5 in a local competition.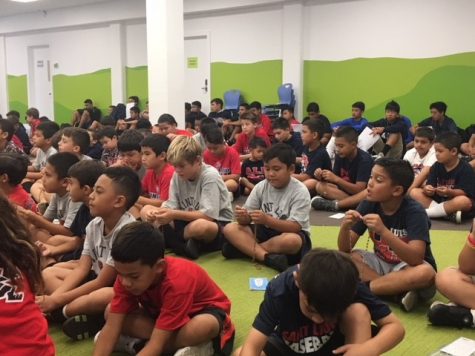 Our elementary students gather in prayer and song every morning. Since October is the month of the Rosary, they pray one decade each day.