No Game No Life: Zero
Hang on for a minute...we're trying to find some more stories you might like.
No Game No Life, an anime series taken place in the Boardtop world of Disboard, is a world based off of chess. There are 16 different races and ranked to best fit each of the different chess pieces from humans being the King and races like beasts or gods being the pawn. (Humans are considered the King piece because they are the most important but the weakest, and gods are considered pawns because they are the most effective) In the original series, all of the 16 different races are in conflict with each other but it was not anything like how it is now.
The story is told by Tet, the creator of the new world, taken place 6000 years ago, the movie No Game No Life: Zero. The world of Disboard was a wardriven wasteland with each of the 16 races wanting to become the last ones standing in order to become the true ruler of the world. All of the 16 races had some sort of power involving magic except for humans.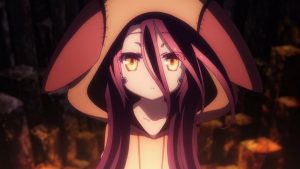 There is nothing they can do about this magical war and must reside in hiding and scavenging until this war is over. This all changes until Riku (the leader of the humans) stumbles upon an ex-machinima he names "Shuwi". She has the appearance of a little girl but is a robot and is sent out on a mission to learn about the human heart. They eventually become good friends and go out on missions together, trying to ultimately end this war.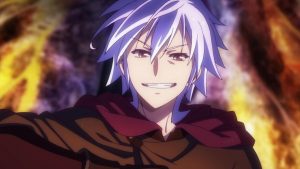 They go on to talk to all the different races and put them in a situation where the humans can win but have all the races still alive. Throughout the movie there is a slight amount of comedy referring to Shuwi not understanding simple human expressions but lots of drama with the loss of men on the battlefield. Shuwi and Riku are inseparable and you get the feeling that, they can accomplish anything together. In the end, their plan works and Tet claims the Suniaster and the world is created back into how it is shown in the original anime series. Overall, this movie had such a big impact on me with the illustrations, tying in with the music perfectly. 9/10 One of the best movies I've seen
Aaron Yeh, News Reporter
I am currently a Senior attending Saint Louis School. I first came to Saint Louis as a freshman. I enjoy playing video games.