President's Newsletter – September 2017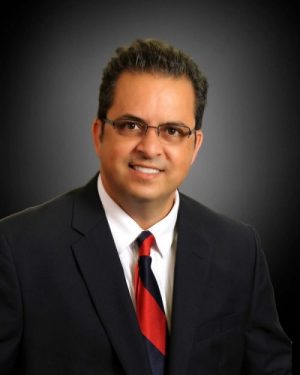 Advertisement
Hang on for a minute...we're trying to find some more stories you might like.
Aloha e Saint Louis School Parents and Guardians,
Over the summer, we took the time to review the mission of our school that was written several years ago. In doing so, we identified key words in the mission. We then took those words and developed categories based on reoccurring themes found amongst them. In short, we discovered that our mission challenges us to reach Six A's: Akua (God), Academics, Alaka'i (Leadership), Athletics, Aloha (Appreciation of Others), the Arts.
In turn, we thought it would be important for us to teach our students the Six A's using a process that involves kinesthetic and visual learning strategies that work well for young men. To accomplish that objective, we came up with the idea of using the hand to represent our "pledge" to the 6 A's at Saint Louis School. Furthermore, this pledge would also function as a "quiet signal" when our students are congregated in groups.
We've asked our teachers to work with our students on learning the Six A's by heart. When you have the time, we highly encourage that you work with them on this also. Below is a short summary of what the Six A's represent. In all, I truly believe the Six A's do properly encapsulate the opportunities we provide your sons both inside and outside of the classroom. Please join us as partners in re-affirming our pledge with them.
| | |
| --- | --- |
| Akua (God) |  The palm is the foundation of all that we do |
| Academics | Of all the fingers, the thumb is seen by many to be the most important because without it, it is difficult to grasp things. |
| Alaka'i (Leadership) | The pointer finger represents leadership because it guides others in the right direction. |
| Athletics | The finger in the center of the hand is the tallest and it represents how our athletes are often the most visible in the community because they are seen by many people on television, in the newspapers, and on social media |
| Aloha (Appreciation of Others) | The ring finger it is utilized to wear the rings we use that symbolize the relationships we have with others and our appreciation of them |
| The Arts | The last finger represents the cognitive functions that require us to think outside of the box when creating. |
It is no coincidence that we chose the hand as the tool to convey the message of the Six A's. By working together hand-in-hand, we can accomplish the goal of strengthening the balance that already exists in this Catholic, Marianist educational institution.
The Collegian is Saint Louis School's newspaper. Historically, it is the oldest high school newspaper in Hawaii. This year marks an important milestone for our publication. For the first time in its history, The Collegian will be available on-line on its own website at thecollegian.org. A link to our newspaper can also be found on our website at www.saintlouishawaii.org as well as in Edline. In addition, our newspaper will be available in the form of an app in both android and Apple devices.
I would like to take this opportunity to thank our fantastic English teacher, Kristin Trout, for taking the lead and making this new and exciting venture a reality. The Collegian will be updated on a regular basis with news about the school, our students, our alumni, and more. It will also include frequent updates on scores, game schedules, and rosters too. Finally, our newspaper is structured around our theme of the Six A's.
Have a great week and remember what Mr. Valente, our Admissions Director, always says. "It's a great day to be a Crusader!"
Memor et Fidelis,
Dr. Medeiros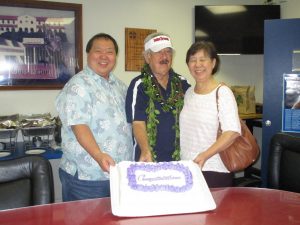 Bob Takae '58 has been the Executive Director of the Saint Louis Alumni Association for nearly 20 years and is now retiring. We wish him the very best!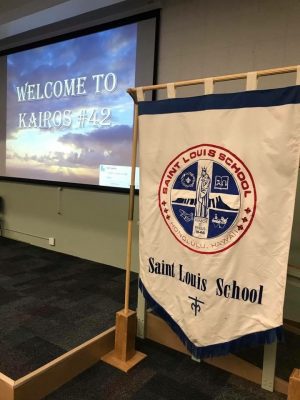 Our first Kairos of the 2017-2018 school year was just completed and it was a great success!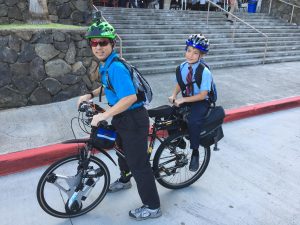 Why use a car when you can ride a bike to and from school with your father?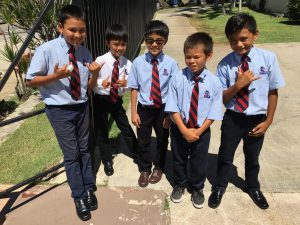 Tie Thursdays!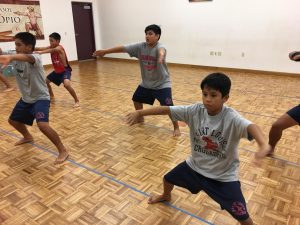 These Keiki Crusaders may someday go on to perform at the Merrie Monarch Festival like their brothers did last school year if they keep on working hard at their craft.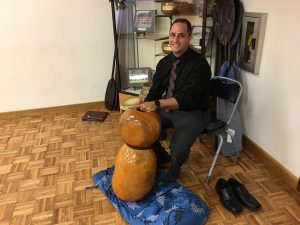 Even Kumu Keli'i wears his tie on Tie Thursdays!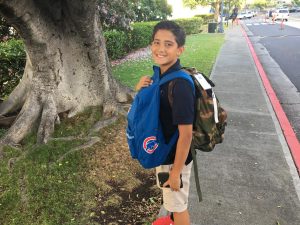 Here's one example of a student thinking outside of the box!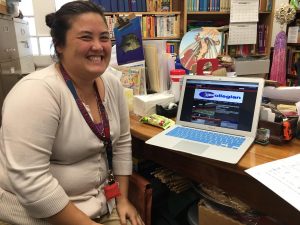 Congratulations to Mrs. Trout and her journalism students on a job well done!