President's Newsletter – October 2017

Aloha e Saint Louis School
Parents and Guardians,
The Characteristics of a Marianist Education can be seen in the many activities taking place on and off campus at Saint Louis School. The pictures below shine a light on just a few of those examples.
I am leaving this weekend to visit presidents and principals of the sixteen American Marianist schools at our Marianist headquarters in St. Louis, Missouri. This very important meeting takes place annually and helps to keep all of our Marianist schools focused on our unique mission. In addition, this meeting encourages school leaders to share ideas and resources with each other with the objective of helping to strengthen all Marianist schools. When I'm there, I plan on sharing how wonderful it is to work at such an amazing school with so many people who truly care about educating our students in the Marianist tradition.
Congratulations to all of our athletic and academic teams for the success experienced in the last few weeks in the form of championships, and more. Let us also pray for the many individuals dealing with the recent tragedies on the U.S. mainland. We pray they find the strength they need to get through these tough times.
Memor et Fidelis,
Dr. Medeiros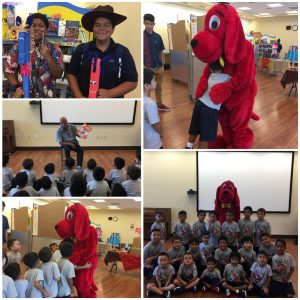 Our 2017-2018 Book Fair was an astounding success thanks our fabulous PTO members and their hard work!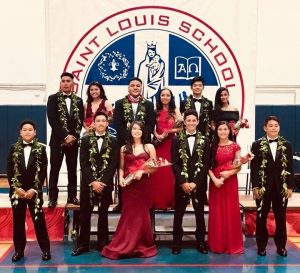 Our young Crusader men and Lancer women represented their respective schools well at our Homecoming Assembly.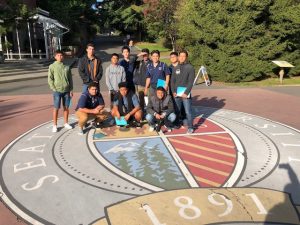 During the Fall Break, several of our students visited colleges on the West Coast of the U.S. together with our College Counselor.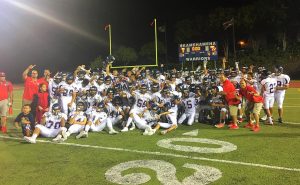 Our JV Football Team completed their season undefeated and as champions! Congratulations!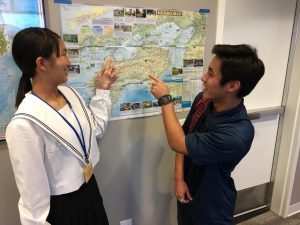 Students and teachers from Japan shared with our students their cultural values and practices.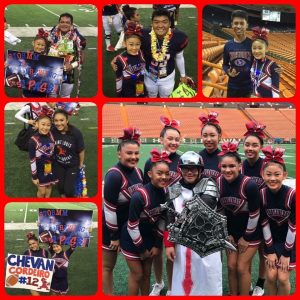 Our Varsity football team continues to be ranked nationally and our cheerleaders from Sacred Hearts Academy have won many competitions this school year. We are very appreciative of their support at our games.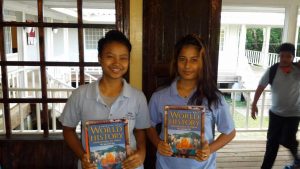 We ordered new textbooks this school year in several subject areas. For this reason, we decided to donate our used textbooks to students in Yap. They were very thankful to have them.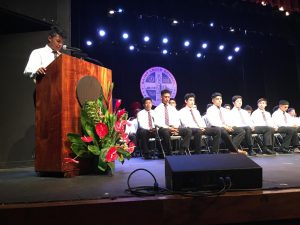 Our Rite of Passage ceremony was a fine example of family spirit with parents joining their sons on stage.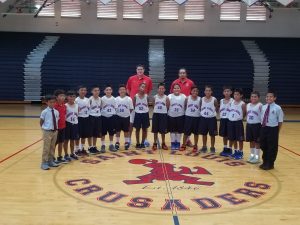 Our Keiki Crusaders are working hard to prepare for the day when they will be playing at the Varsity level.
During Homecoming Week, even our faculty and staff took part in dressing up each day with a specific theme.
Our strings program is truly taking flight this year and these students continue to refine their ability to play the violin.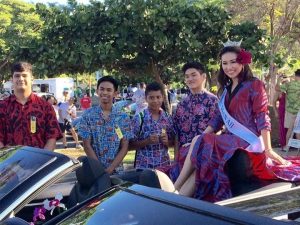 Our students recently participated in a parade taking place in Waikiki.