Disaster At The Big Apple
Hang on for a minute...we're trying to find some more stories you might like.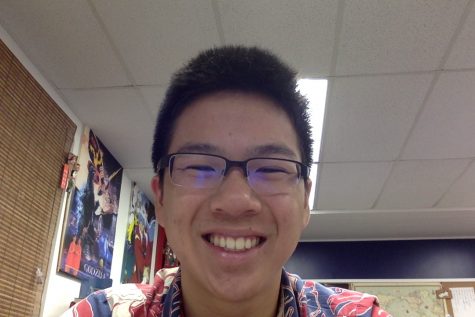 More stories from Randy Pham
Disaster had struck New York City as a truck has plowed through and killed eight people. A terrorist in a rental truck sped down for a mile into a popular bike-only path in lower Manhattan on October 31 where he killed eight people in front of the World Trade Center. The truck driver started his drive of rampage near Houston Street, tearing down approximately 20 city blocks on a bike path along the Hudson River popular with cyclists and runners. Officials say that the truck came to a stop after it crashed with a school bus near Stuyvesant High School, near Chambers Street. The students are among the injured but thankfully none of them were harmed to seriously or killed. The terrorist then exited the crashed vehicle and yelled: "Allahu Akbar" which is Arabic for "God is great". The terrorist was identified as Sayfullo Saipov, a 29-year-old male immigrant from Uzbekistan. He was shot in the abdomen by several cops after getting out of his car at Chambers and West streets with two realistic-looking guns which were actually a paintball gun and a pellet gun. He was later taken into custody at Bellevue Hospital in Manhattan. After the interrogation done by the police, direct evidence was identified of Sayfullo Saipov being connected to the terrorist group known as ISIS. In his truck, he had left a note in Arabic stating that "The Islamic State will endure forever" while praising ISIS at the same time. Many have offered their support towards the victims of this disaster ranging from good-natured samaritans to celebrities such as David Harbour, Charlie Puth, and the band Imagine Dragons.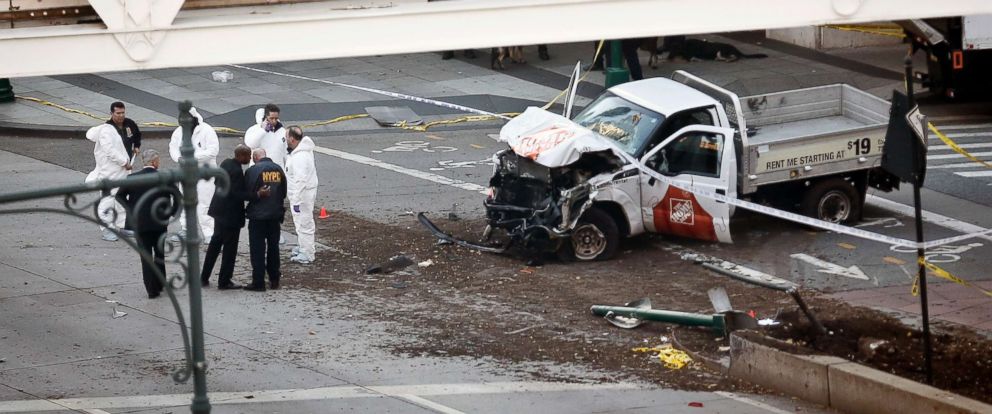 Don Emmert
 Craig Ruttle
https://www.nbcnews.com/slideshow/terrorist-truck-attack-shocks-new-york-city-n816236
https://www.usatoday.com/story/news/2017/10/31/new-york-tightens-security-after-truck-attack-out-caution-not-over-concern-more-attacks/819467001/