Featured Teacher: Mrs. Loraine Perez
Mrs. Perez first came to Saint Louis School in 2017, and is now in her third year of teaching at the school. Originally born in Colorado, Mrs. Perez grew up in Texas and lived there for a majority of her life. There, Maestra attended the University of the Incarnate Word. She graduated college in 2006 with a Bachelor of Business Administration, and is also currently a student at Chaminade University. Mrs. Perez has been an educator for 18 years, teaching mainly English and Spanish. She is married to her husband, Ricardo, with their two daughters Zenia and Jazmin, as well as her grandson Esau. Mrs. Perez loves to cook, and has a special place in her heart for Popeyes Chicken. 
Graduating from college was a big milestone for Mrs. Perez, as she was the first girl in her family to graduate from college. "I was a wife, a full time parent, student, and I was working at my first school while I was still in school." said Mrs. Perez, college was definitely "a busy time." Yet the experience was worth it, as she has inspired her other family members to go to college as well, specifically her cousin and her niece.
"
"Be faithful in small things because it is in them that your strength lies.""
— Mother Theresa
First moving to Hawaii in 2016, it was God's calling for Mrs. Perez to become a teacher at Saint Louis. Mrs. Perez says that her experience at Saint Louis has been "like no other." In just her third year at the school, Mrs. Perez has created many bonds with the faculty and students. "Everyone here truly is like family, I have been blessed to work with a supportive, amazing team. While the experience of working with all boys has truly been a unique one, it has been a blessing." Mrs. Perez especially appreciates all of the students' "big hearts," and receptiveness to her teaching. 
In addition, Mrs. Perez's impact goes beyond teaching in the classroom. She is the Spanish Club Adviser, as well as the L.I.F.E. Team adviser. Spanish Club is always exciting, as Mrs. Perez has a great connection with the culture, and shares everything from practices to cultural foods with the members. With everything in life, God always has a plan. In regards to L.I.F.E. Team, Mrs. Perez says, "I never expected to be chosen to be one of the leaders of the team, but I do believe God had his hand in the choosing of our team." Mrs. Perez truly enjoys advising the L.I.F.E. team, as for her, it has been an experience like no other.  I am a member of both Spanish Club and L.I.F.E. team, and I can truly say that Mrs. Perez has a true passion for all that she does, and that she cares for all her students tremendously.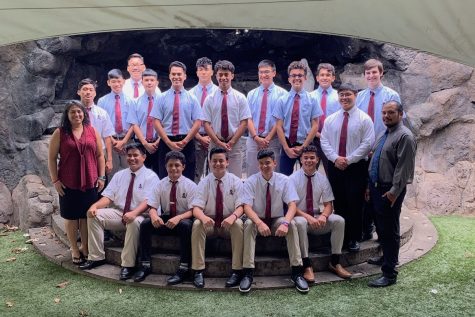 Mrs. Perez always loves to share quotes from Mother Theresa. One of her favorites is "Do extraordinary things with extraordinary love.". As for the Class of 2020, Mrs. Perez gives her best wishes to all of us. She reminds us to "Do all things with love, good or bad, if you do it with a good heart, you can never go wrong.". 
Leave a Comment
About the Contributor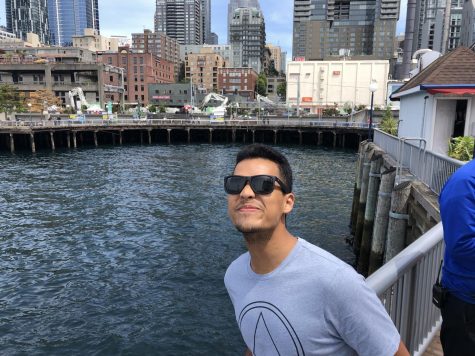 Eugene Todd, Feature Editor
I am a senior at Saint Louis School, where I am involved in multiple extracurricular activities. I am the JROTC Battalion Commander, I'm also a part of...