Featured Teacher: Mr. Amerino
Mr. Mike Amerino is born and raised on Oahu, from the east side of the island in Kaneohe. Now in his 10th year of teaching at Saint Louis School, he previously taught at Holy Trinity School, totalling 23 total years of Catholic School education. Graduating from Milwaukee Institute of Art and Design, he earned his Bachelor of Fine Arts. Mr. Amerino teaches middle and high school Introduction to the Arts, as well as high school Ceramics. His hobbies include painting and sculpting, as well as customizing and restoring cars and motorcycles. 
As a student in Mr. Amerino's ceramics class, it is truly an exciting and unique experience. Students learn a variety of things, from learning how to build a slab vase, to a Mother Mary whistle statue, and finally working with the wheels to create pots and cups. Students also have the opportunity to compete in various art contests, such as the Gingerbread Carving Fundraiser, which was formerly known as the Pumpkin Carving Fundraiser. These were a couple of opportunities for students to display their art skills and compete for first place, which Saint Louis has claimed for the past three years. Along with the success of these competitions, former Saint Louis art students also designed and painted an electrical box in front of Coffee Talk on Waialae Avenue.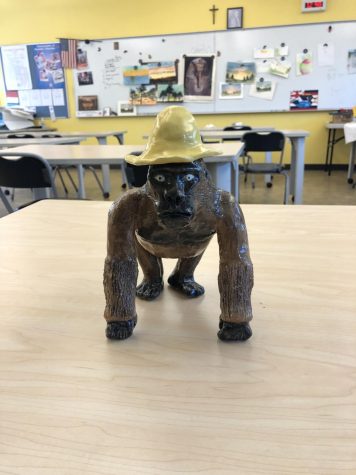 Mr. Amerino enjoys molding the creative minds of the young students at Saint Louis. He enjoys sharing his talent, experience, and fun of creating artwork as a profession and relaxation. His favorite qualities of the students are their energy, respectfulness, and humor. Mr. Amerino truly enjoys the exchange of laughter, jokes, and stories between himself and the students. 
Mr. Amerino encourages students to experience his exciting and artistic class. "If you would love to create something made from your hands that will outlast a lifetime, then take ceramics." It's a great opportunity for students to unlock their creative personalities. Lastly, Mr. Amerino shares this Bible verse with us; "The fool says in his heart, 'There is no God.'" (Psalm 14:1). Mr. Amerino wants us to remember that God is intertwined in our lives everyday, with everything we do.
"
The fool says in his heart, "There is no God.""
— Psalm 14:1
Leave a Comment
About the Contributor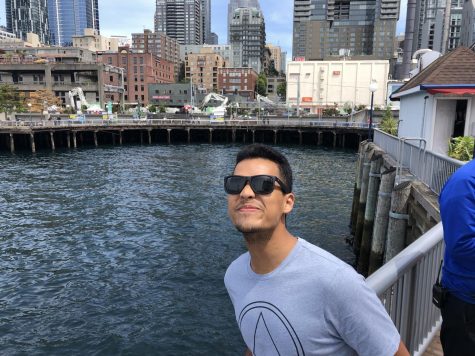 Eugene Todd, Feature Editor
I am a senior at Saint Louis School, where I am involved in multiple extracurricular activities. I am the JROTC Battalion Commander, I'm also a part of...