Featured Teacher: January 2019
Hang on for a minute...we're trying to find some more stories you might like.
Ms. Paiaina has been awarded featured teacher of January 2019. Although not currently a teacher she affects students and other faculty members
in an extremely positive way. Ms. Paiaina has been working at Saint Louis since 2011.
During High School, Ms. Paiaina went to Saint Francis and by then she knew that she wanted to be a teacher. After High School, Ms. Paiaina went to KCC and finally graduated from The University of Hawai'i. She received a Bachelors of Education and Social Studies. During college, she was an after-school caretaker for kids ranging from elementary to middle school. After Graduating from UH in 1996, she taught at Kaimuki, Highlands intermediate, and Saint Francis prior to Saint Louis. She taught a variety of courses such as English, Science, Special ed, Hawaiian Language and World History.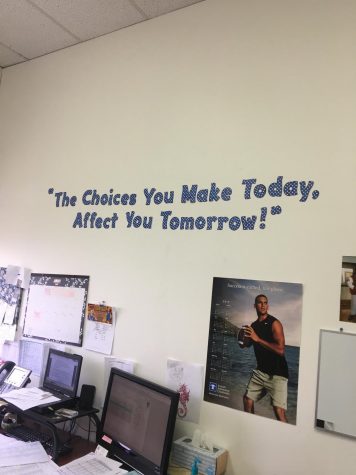 After teaching at Saint Francis in 2011 she accepted a job to teach at Saint Louis. She taught here from 2011 to 2016, and went to Chaminade to get her Masters in School Counseling. And at that point in 2017 she became a counselor and has been helping students stay focused on what's important.  Her advice for us seniors is "Take advantage of opportunities, the choices you make today affect your tomorrow, and to trust in God's Plan."
"
Take advantage of opportunities, the choices you make today affect your tomorrow, and trust in God's Plan."
— Ms. Paiaina