Former Principal Mr. Casupang Joins Campus Minsitry
Our former high school principal, Mr. Christopher Casupang, is now a leader of the Campus Ministry Department. He is a part of the Saint Louis School graduating class of 1987, where he was a member of the L.I.F.E. team. After graduating from Saint Louis, he received his undergraduate degree from the University of Portland before coming back to Hawai'i to pursue a Master's degree in Pastoral Leadership as well as Education. Mr. Casupang then became a teacher at Saint Louis from 1991-2005, before taking his skills to Maryknoll for 11 years. After that, he once again came back to his Alma Mater on Kalaepohaku.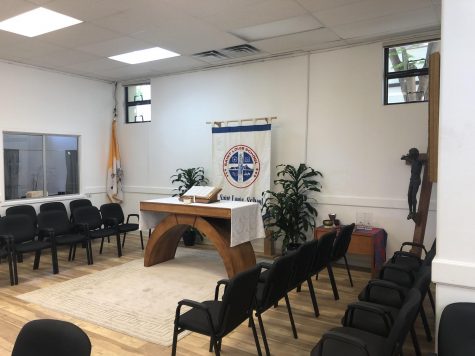 In regards to Campus Ministry, Mr. Casupang is "excited to back". When asked what drew him back into this field, it was just a simple invitation to the position by Dr. Medeiros. Mr. Casupang loves teaching religion and enjoys being in Campus Ministry, especially attending retreats. He enjoys watching students evolve, witnessing the self growth of them and gaining an increased knowledge of themselves.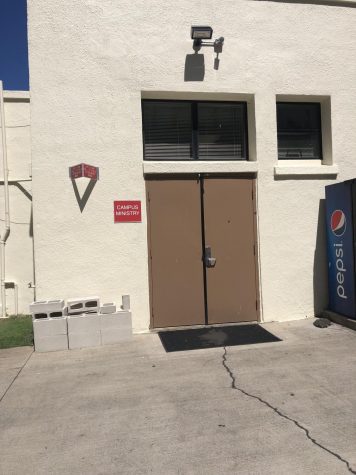 There are many things to look forward to in the 2019-2020 school year for all high school grade levels. One upcoming retreats would include the Kairos retreat for seniors, happening in October. The deadline for this is on September 13, so hurry and sign up! It is available to participants as well as students who would like to lead! Campus Ministry is always looking to get more involvement from the students, and there are numerous ways to get involved. To name a couple, there is music ministry and Marianist Life Communities (MLC). When asked about this year's L.I.F.E. team, Mr. Casupang says it is "very promising" and there is "a lot to look forward to". He especially likes the cohesiveness and leadership of the group.
"
"You don't need a couch to hang out""
— Mr. Casupang
There may be many questions regarding the 'new look' in Campus Ministry this year. Some students might be asking, where are the couches? While there may be a different feel within the Campus Ministry room, it is still open to all! It is a place for prayer and solitude, as well as a place for reflection. But as a friendly reminder to all, Mr. Casupang says, "You don't need a couch to hang out". All students are invited to come and build friendships, to converse, and to engage with one another. 
Mr. Casupang's favorite Bible verse is Matthew 5:14-15, which says, "You are the light of the world. A town built on a hill cannot be hidden. 15 Neither do people light a lamp and put it under a bowl. Instead they put it on its stand, and it gives light to everyone in the house." Mr. Casupang's message to all of us is that we are all called to be light for the world, to share our light, and not hide it. We are reminded to respond to God's call.
Leave a Comment
About the Contributor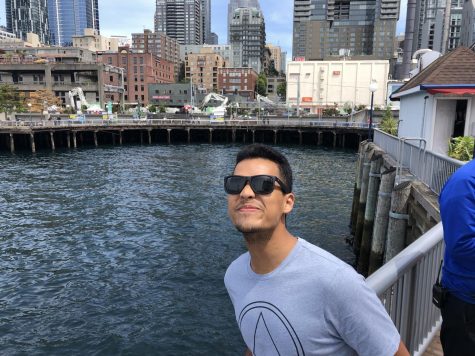 Eugene Todd, Feature Editor
I am a senior at Saint Louis School, where I am involved in multiple extracurricular activities. I am the JROTC Battalion Commander, I'm also a part of...